- Inflates & Deflates in minutes
- Heat sealed seams, holds air without continuous pump needed
- Properly hung American made nets with a real rope border to eliminate ricochets and balls getting out
- Ships from Las Vegas, NV
- If you already have our standard batting cages and want a turtle that will fit right into it this is your product
- Pump Included

- Care Instructions Included
- Storage bag with easy carry handles
- Quality American Made baseball net with real rope borders throughout and 3 feet of floor drag to keep balls inside
- Commercial grade PVC Tarpaulin shell for indoor or outdoor use
Standard Turtle Backstop:
- 18W x 12H x 12L
Pro Turtle Backstop:
- 20W x 13H x 22L
- Upgrades available for Custom Logo's, Custom Colors & Heavy Weight Overkill Material and netting
Shipping quotes are done on a case by case basis.

See Our Inflatable Backstop In Action
Inflatable in only 8 minutes, your Inflatable backstop will be ready for use in a matter of minutes! Rude American USA is the Official Provider of Commercial Grade Heat Sealed Inflatable Batting Cages for the University of Notre Dame, The Official Turtle Backstop of Cooperstown Dreams Park, and the Official Batting Cage of MLB Players Dee Gordon, Christian Vazquez, and MLB Icon Gary Sheffield. Find out why the pros trust our professional grade inflatable products today!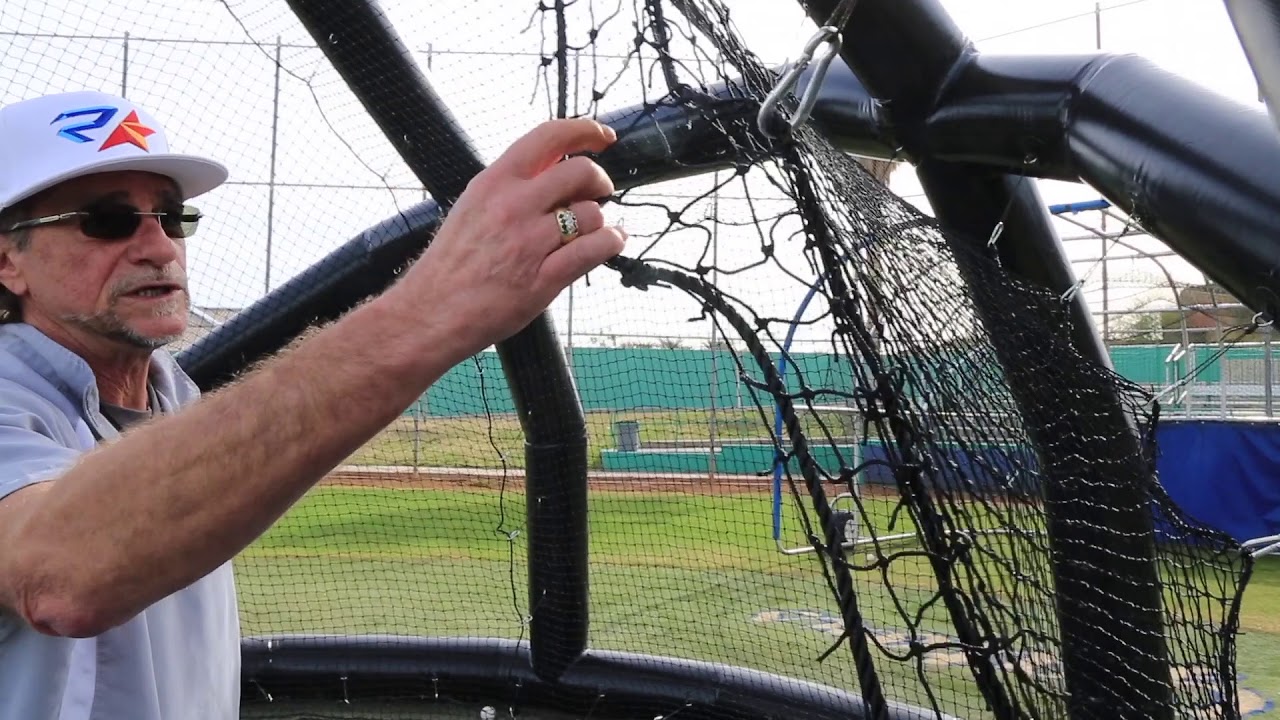 Looking to get your Rude American USA products? Please contact us below for assistance.
Please call in or fill out the form below for special pricing and customization options on individual, commercial, and institutional orders.
Rude American USA

2675 Patrick Lane #6

Las Vegas, NV 89120
Rude American USA Can Place Your School, University or Association Logo On The Inflatable Backstop in Numerous Locations!